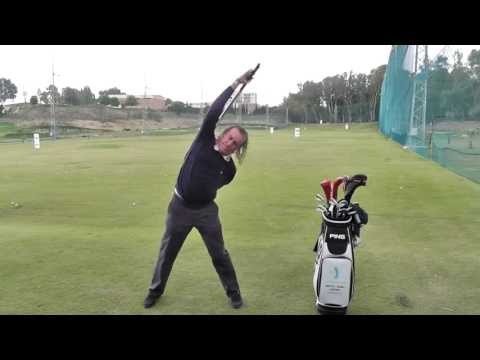 Remember this one golf fans?  Today's Friday Funnie is part funnie and part informative.  Miguel Angel Jimenez shows us how to properly stretch your body in preparation for the great game of golf.  Even if you don't play golf, this one has some great points on flexibility training for you.   Just like the video yesterday on…
you can do this kind of stuff ALL WINTER long in Iowa.  Miguel Angel Jimenez shows you how to stretch in less than 3 minutes.  It may look a little funny, but I it works as he is way flexible for a man over 50.  Here is the link to when he was first shown stretching at the British Open….
Gotta love Paul Azinger's commentary on this video, "if he had that stretch in his arsenal, he would do it in his hotel room".
Can't wait to see everyone on the 1st Tee at the Waverly Golf Course practicing their OWN "Jumping Jimenez".  See ya at the Gym.
For those that know Mike Hall, Miguel has a similar hair line don't ya think?