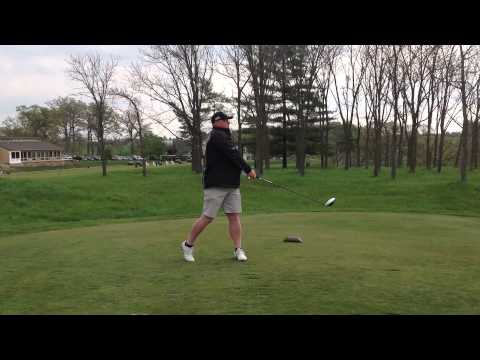 The 2015 edition of the Rum-Dumb Cup was contested here at Spirit Hollow Golf Course.  Two teams of 16 players playing in a Ryder Cup style event.  Named after 3 guys that they used to call Rum-Dumbs has morphed into this fun event.  The players play 36 holes today and 18 holes tomorrow at Burlington Golf Club.
Round 1 – better ball
Round 2 – 2 dude best shot/scramble
Round 3 – singles
The players are all from the Midwest though most of them play their golf in Iowa City at The Elks Lodge 590 Golf Course.
Next time we will get them to do our Stay & Play Package at The LODGE at Spirit Hollow.
Thanks for playing.